How to Write a National Honor Society Essay
If you are a high school student, you have probably heard of the National Honor Society (NHS). Many students strive to apply for membership, and even fewer are invited.
In this piece, you will be learning more about the NHS and the benefits they offer. I will also take you through what it takes to be considered for membership as well as how to write a National Honor Society essay.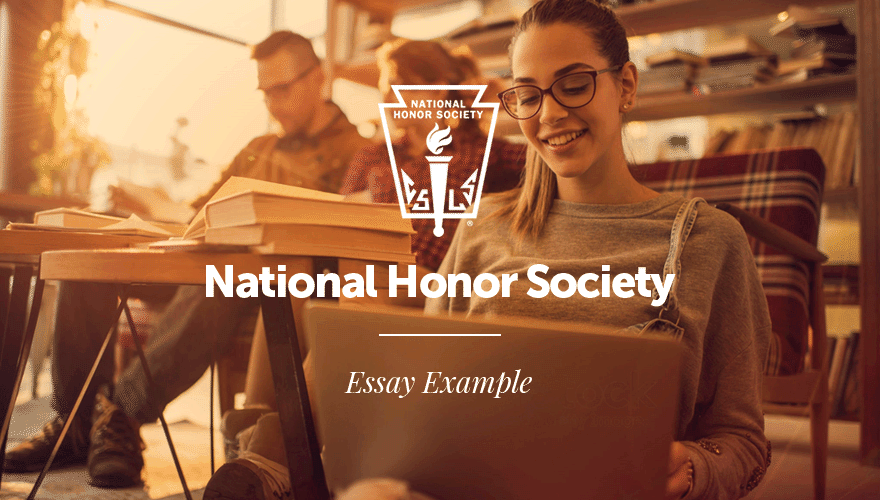 Receiving this esteemed invitation will require you to have:
Outstanding leadership qualities,
A high commitment to your academics, and
Proof of community engagement and service.
National Honor Society Essay Definition
The National Honor Society is one of the most prominent educational and leadership organizations. It was the first honor society established in the United States. It is known for its promotion of leadership, service, character, and scholarships.
U.S high school students from 10th through 12th grade can apply to join. If you want membership, you must have a minimum GPA of 3.0. You must also demonstrate your academic commitment, leadership experience, and good character.
The NHS aims to elevate the academics, leadership, and community engagement of students and schools.
Benefits of Joining the National Honor Society Essay
There are several things you stand to gain when you join the NHS. They offer their resources and numerous opportunities to their members only. The following are some reasons why you may want to be part of the NHS.
1. LEAD Conferences
NHS and Junior NHS members have exclusive access to Leadership Experience and Development (LEAD) conferences. They are held on weekends throughout the year. These conferences assist students with developing leadership skills and provide networking opportunities.
2. National Student Leadership Week
Individual schools annually take part in National Student Leadership Week. They do so to appreciate and recognize the school's community leaders. If you are accepted, you could be one of these celebrated student leaders.
3. State Summits
These are local mentorship and networking events held only for NHS members within their home state. Various state leaders attend the summit.
As a result, students get the opportunity to discuss real-life issues existing in their communities. There is room for collaborative action between the students and the state leaders.
4. College Scholarships
The NHS offers over 400 college scholarship programs to its members each year. On their website, they also have a database that accepts NHS members for other numerous initiatives.
5. College Admission
Being a member of the NHS adds a positive impression to your college application. And, the NHS holds webinars to help their members get an inside scoop on the way college admissions work.
It also assists by telling you how you can deliver the best application to achieve your college goals.
6. College Planning
They also offer college planning services like step-by-step guides and webinars for college preparations. You can find information on various top colleges on their website.
7. Financial Aid Planning
When you write a good National Honor Society essay and manage to join, the NHS can link its members with various financial aid advisors that help you make financial plans for college. There are plenty of articles and guides for the same on their website.
8. Service Projects
There are many resources that the NHS provides to its members so that they can participate in community service projects. As a member, you could have access to an extensive database of community service opportunities.
They have ways of keeping members accountable for finishing the service hours, which can help your college application.
How to Become a Member
If you are wondering what it takes to attain NHS membership, here's a brief overview.
1. Embody NHS Values
When writing a National Honor Society essay, your application will need to showcase the four primary values of NHS, which are academics, leadership, service, and character. So, you will have to sustain a B grade GPA and do some volunteer work to complete your community service hours.
You will also have to keep an eye out for opportunities to demonstrate your leadership abilities. Keep away from drugs and alcohol and any other disciplinary issues.
2. Research Your Local Chapter
There will be a local chapter, either in your school or at a neighboring school. Find out where it is and take a look at the specific requirements for entry and membership maintenance.
3. Find a Teacher to Nominate You
It is part of the application requirements that you have a teacher who knows you well enough to nominate you for your National Honor Society essay.
This nomination could be as simple as a letter or a signature from the teacher. This faculty member will inform you of the timeline when students will be allowed to submit their applications.
It would be best if you approached a teacher with whom you have a personal relationship.
How to Write Your National Honor Society Essay
Because you want to present yourself as an eligible candidate, you must meet the organization's expectations. The four main qualities the NHS admissions will be looking for are:
1. Academic Achievement
First and foremost, you will be expected to maintain a 3.0 GPA. It is an essential requirement for membership. Only after you demonstrate that you hold a B average (85%) will the rest of your application be considered.
The admissions faculty will be looking for any evidence of your commitment to serving the community's greater good. Mention any volunteer work you undertook at any organization as proof.
3. Leadership
As an applicant, use your National Honor Society essay to demonstrate significant leadership qualities. You should appear to be resourceful, a functional problem solver, and that you can contribute meaningful ideas.
You could draw these experiences from activities that you have participated in within your community or in school.
4. Character
In your paper, you should exhibit good character. You should demonstrate high standards of honesty as well as reliability.
You will want to come off as someone with courtesy, concern, and respect for others. Also, you should have a clean disciplinary record.
Final Thoughts
The NHS offers exclusive resources, services, and programs to its members. As a member, you will have a unique chance to be coached on how to prepare for college. Take time when writing your National Honor Society essay and you will emerge the best.
They will also guide you concerning accomplishing your career goals and pursuits. Acquiring membership will set you up for lifelong success.
You must understand what it takes to be selected. This knowledge will assist you so that you can write a persuasive piece that will earn you a spot in this society.
I hope that you have a clear picture of how to apply for NHS membership and what you stand to gain by being a participant.
Best Custom Writings for College Essays
Pay Someone to Do My Online Class
How to Write a Movie and Film Review Assignment
How to write a research proposal for phd
How to write a dissertation step by step